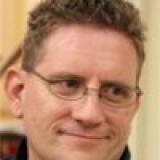 The advantage of Facebook is also its disadvantage: the fact that you've likely got a large variety of people on your friends list. While this works out great for networking, it may mean holding back on posting a personal opinion if it isolates or offends someone you're friends with. To get around this social dilemma, Facebook allows you to hide your status from one or more friends. Here's how to do it.
Mobile? Grab this Article!
Latest Blog Entry
Technology's incredible growth has brought about a need for technicians who are skilled enough to handle everyday maintenance. As time passes, technology grows more complex, and as such it requires mo...
Latest News
Tim Beard made the MSPMentor 250 List! Congrats Tim!