Just When I Posted the Newspaper's Demise...
Just after I posted regarding the Internet taking over as the preferred medium for news, I ran across a small article about a newspaper company that has continually grown where others have not. It's the TriCityNews of Monmouth County, New Jersey, and it has grown at over 10 % a year since the dot.com bust. You can read all about it here.
To Your Success,
Tim
About the author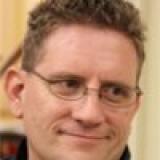 NetWorthy Systems provides IT Support such as technical helpdesk support, computer support, and consulting to small and medium-sized businesses in the Beaumont area.
Author's recent posts
More posts from author