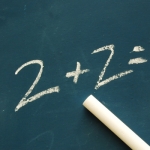 You are an expert in your field, right? Whether you sell a product or commit to a batch of service offerings, you know your job and you know it well. We're guessing you have some great employees who know their job well too, right? You hired them because of their drive, interest, and possibly knowledge in the field (or you spend plenty of time teaching and training them). So when someone's computer goes down, why should they waste their time trying to fix it?
Having an IT provider means you and your staff can focus more on the business because IT issues and administrative tasks are all handled. This way, you and your staff don't need to worry about setting up server permissions, patching the firmware on your firewall and router, making sure Windows Updates happen on all of the servers and workstations, troubleshoot Blue Screen of Death errors, or any of the thousands of other regular IT pain-points that plague a business each day.

Think about the last time you had an IT issue. How long did it take for you and your team to resolve it? Did resolving it create any other issues? How much time was spent (or in other words, how much time was lost)?

Let's consider an accountant. This accountant can typically bill clients $300 an hour on average, 8 hours a day. On a good day, she brings in $2,400. She comes into work one morning and her computer isn't booting. This means she can't print, can't access her notes, her schedule, or her clients, and is figuratively crippled and unable to accomplish her job because of a computer issue. Not only could she waste the entire day trying to fix her computer, but she loses $2,400 of revenue in the process. She's not spending time working on the field she's an expert in, and not focusing on her business.

If the accountant was partnered with a reputable IT firm like NetWorthy Systems, the issue could have been resolved quickly or even avoided. A good IT company understands that downtime equals a HUGE loss in your company's productivity, revenue, and finances. We want to see our Beaumont clients succeed and generate revenue and grow.

Next time your company suffers from an IT issue, do the math, and call NetWorthy Systems at 877-760-7310 and we'll take care of your technology issues so you and your staff can keep focusing on your business.