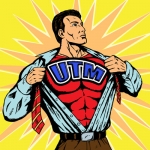 Protecting your business network from the threats lurking on the Internet is crucial for a small business. Threats of all shapes, sizes, and severities are out there and if they get into your network you could be looking at some serious issues ranging from data theft to extended downtime. Fortunately, there is a single solution available that can deliver a total security package to protect your business from virtually any outside threat.
Universal Threat Management (UTM) is essentially the same as building a massive wall around your business and securing it with a battalion of super heroes. In other words, known threats don't get through a good UTM.

A Universal Threat Management device is a combination of multiple security solutions that work in tandem to prevent a wide variety of threats. The device juggles multiple roles effortlessly in order to eliminate the need to manage multiple single-purpose applications. This makes the UTM the Swiss-army knife for business security. Here are some of the roles it can play:
Web Filtering - Block and control access to certain websites for employees.
Ad Blocker - Eliminate sketchy internet ads and pop ups.
Antivirus - Frontline protection to prevent viruses from entering the network.
Spyware/Malware Blocker - Catch and block malware before it infects your network.
Intrusion Protection - Disallow unauthorized access by hackers and bots.
Spam Filter - Prevent junk mail and reduce inbox clutter.
Phishing Attack Prevention - Prevent dangerous identity theft attacks.
Remote Access Portal - Grant employees remote access into the network from home or on the road.
And more!

A good UTM needs to be flexible and future-proof to accommodate for an always-evolving world. Since everything is all in one place, it greatly reduces the time needed to properly manage your network's security. Management is still required in order to keep the device up-to-date and to manage policies and other administrative tasks, but between the greatly reduced downtime and reduced management needs of a UTM, your business will see a big savings. The UTM is a must-have for all businesses that want to eliminate some overhead and prevent a vast amount of day-to-day IT troubles.
Does your business need to implement Universal Threat Management? Contact us at 877-760-7310 to talk to us about eliminating downtime and preventing crippling security threats!