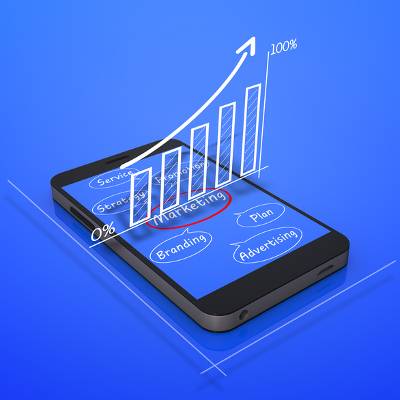 Mobile technology use is growing at such a fast rate that it's proving to be more than a trend. In the U.S., 56% of adults own a smartphone, and for businesses with an Internet presence, 31% of conversions took place over a mobile device last year. This mobile revolution has huge implications for how your business reaches new customers.
If your business isn't taking advantage of mobile marketing, then you're basically leaving money on the table. Likewise, if your company isn't taking advantage of even basic Internet marketing and lacks a web presence altogether, then it's like your business doesn't even have a table to leave money on.
Mobile marketing should be a top priority for any business looking to capitalize on the Internet's popularity; but don't take our word for it, check out these results from a recent study by AOL and the University of Virginia looking at 500 billion online ad impressions along with 100 million conversion events from the travel, retail, auto, and telecom industries.

Mobile Conversion Rates Grew 3% in the Past Year
Of the four industries looked at, the conversion rate from mobile devices grew from 28% to 31% in the past year, with telecom having the highest conversion rate of 37%, and travel having the lowest rate of 20%. We can draw two conclusions from these statistics: 1) Accounting for 1/3 of conversions, mobile marketing should be taken seriously, and 2) A business specializing in technology will see a greater ROI from mobile marketing efforts.

75% of all Mobile Ad Impressions Happened at Home
The impression we get from mobile technology is that consumers are using it while on the go, but in actuality, 25% of a user's Internet time at home is spent on a mobile device. Knowing that there's a good chance your audience may be lounging on their couch when browsing your website from a tablet will help determine the tone of your advertising campaign.

85% of Mobile Conversions Happened on iOS Devices
Bottom line, Apple users are a little more loosey goosey with their money. You will want to take advantage of this and optimize your mobile marketing content for iOS, despite the fact that you may prefer Android. While it's true that Android device sales are catching up to Apple, the fact that 65% of mobile conversions took place over iPad tablets shows just how much work Android must do to catch up with Apple.
By taking advantage of mobile marketing, you can open up new opportunities for your business that's impossible to achieve with traditional marketing. Aside from marketing, mobile technology can provide your business with a mobile workforce that can access important data from anywhere via the cloud, and improve company communications. To better understand how the latest mobile solutions can improve your business, call NetWorthy Systems at 877-760-7310.