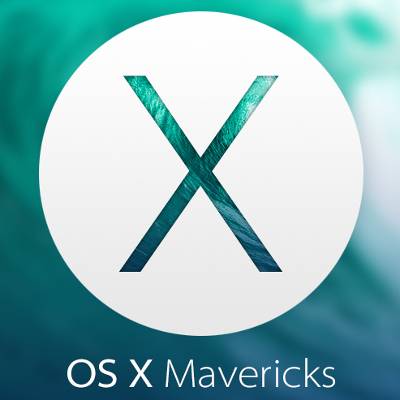 Overshadowed by the new iPad Air and iPad Mini announcement, on October 22nd Apple launched its new Operating System OS X Mavericks. This new OS is sleek, efficient, and free. Wait, a free Apple product? Really? Yes really. Is this too good to be true? Let's take a look at this new OS and find out.
Improved Battery Life and Notifications
Before you can even say "new customization", Apple has promised that just the mere installation of OS X will give your PC up to one full hour of extra battery life when surfing the web, and 90 more minutes when enjoying digital media purchased through iTunes. Notifications have also received a huge upgrade. You can now easily navigate to your iMessages without closing an app, and notifications are now integrated with your favorite websites via Safari.

iCloud Keychain
For tech savvy individuals that have multiple passwords and accounts, and have been paying a third party to store and encrypt passwords, this practice could be a thing of the past. Apple has launched its iCloud Keychain service which is promising "a robust 256-bit AES encryption" which keeps your information safe.

iBooks
Users who are big fans of reading the hottest novels via their iPad, iPhone, or iPad Touch will enjoy the new iBooks integration. Launching iBooks will automatically sync all of your downloaded material with OS X, allowing you to enjoy your literature on your desktop.
Safari
Social media users will be pleased with the new Safari and its new sidebar on the left side of the screen, allowing you to see links posted by your followers on Twitter and LinkedIn. This allows you to retweet content without ever leaving the website you're viewing; and according to Apple, you will be able to browse the web for an hour longer with Safari's new power-saving technology provided by OS X Mavericks.
Finder
Another long awaited feature is the inclusion of tabs in the Finder window. With OS X, it's now possible to have one Finder window open while having tabs such as documents, downloads, and music open within the same window at the same time. This has been available with the majority of web browsers for some time now, therefore, this added feature to Finder feels natural.
Displays
Apple has revamped the way you manage your displays. Gone are the days of a "primary" and "secondary" display. Instead, Apple now treats all displays as equals, which includes a menu bar for all displays, and the Dock is now available on whichever display you're currently working on. This feature makes for an even smoother workflow and experience.
There are also a plethora of other new features included in Calendars, Apple Maps, and the brand new Tags feature. So what are you waiting for? OS X Mavericks is only a couple of clicks away at Apple.com. Happy installing!