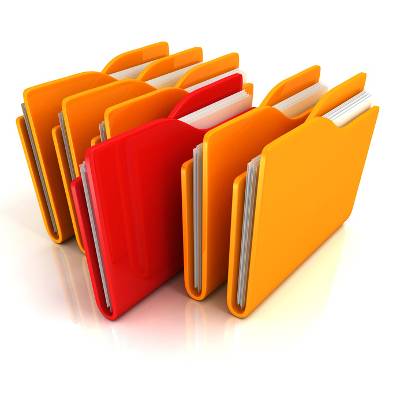 The importance of backing up your company's data cannot be stressed enough. Data is your business' most valuable asset, as evidenced by the fact that companies unable to access their data for ten days after a major disaster (like Hurricane Sandy that hit the mid atlantic and northeast U.S) will not survive the next fiscal year. Here's how to protect your business with data backup.
The first step you will take to backup your data is identifying your company's most crucial files and applications in regards to sustaining operations. If you want to save time and skip this step, then you can make arrangements to backup every byte of data on your network, and depending on the scope of your IT infrastructure, backing up 100% of your data may be an affordable option through NetWorthy Systems's data backup and recovery service. However, if the bulk of the data on your network is not crucial to business operations (if your personal media collection is stored on your network), then you may want to take time to prioritize and organize your data for backup purposes.
When going through your company's files, one industry rule that you may find to be true is the 80/20 rule, which states that 20% of your data accounts for 80% of the value. Here are some of the most crucial pieces of data making up the 20th percentile that you will want to backup.
Payroll: As loyal as your employees may seem, their loyalty will be tested if you're unable to pay them because the servers with payroll information are down. In the event of a disaster, having payroll information available becomes extra important because this will be when you need your team the most to assist in the recovery efforts.
Executive Notebooks: The notes and information acquired by your company's executive team and decision makers are extremely valuable. This information includes networking information, plans on how to grow the company, "secrets" to your company's success, and much more. Start at the top by backing up the notes of the CEO and then work your way down the corporate food chain.
Customer Information: One of the centerpieces of your company's network is the database of customer information that has been added onto and maintained since day one. Think of how sunk your business would be if this information was lost in a disaster.
Your Website: If you're hosting your company's website on your servers, then your virtual front door of your business will be unavailable if a disaster demolished your organization's physical front door.
Assigning value to your data can be a daunting task, especially if you have a large IT infrastructure, but it's actually a best practice to routinely go through your database and separate the wheat from the chaff. You may even come to the conclusion that 100% of your data is valuable to your business on some level. After all, if a file was worthless then somebody would have deleted it.
Whether you choose to only back up a portion of your files or all of them, NetWorthy Systems can back up your data with our secure Backup and Disaster Recovery (BDR) solution. BDR is a convenient solution that automatically backs up your valuable data throughout the workday, and because your data is stored in the cloud, it will be available to your company to help your business quickly recover from a disaster. Call NetWorthy Systems at 877-760-7310 to learn more about backing up your data BDR.