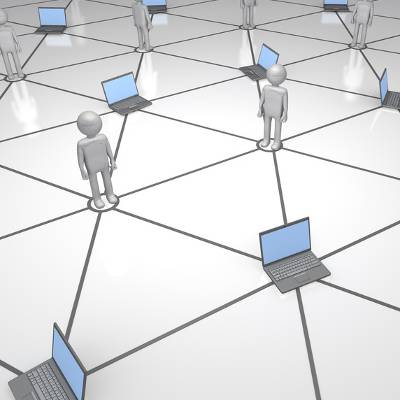 Installing a VPN solution is perhaps the best move you can make to ensure the security of your network, and the files that it transports. Whether you send files between your workplace and home or to remote locations around the globe, VPN can help ensure their safety. What exactly is VPN, and why should your company be using it?
Securing the Online Threat
Whether you realize it or not, the data that you access and send online is extremely vulnerable to attack from hackers who'd like to steal your personal info for their own gain. By merely accessing private data on unsecured networks, you put that information at risk of being captured and exploited. Let's say you are accessing company bank account information from the public Wi-Fi network at your local coffee shop. Little do you know, a hacker has weaseled his way into the network, and has stolen your company credit card number. Whoops.
So how can we secure this kind of vulnerability for ourselves and the companies we represent with VPN?

VPN Saves the Day
Don't get scared; we know that tech acronyms can be intimidating. VPN stands for Virtual Private Network, and enables devices to send and receive information privately across public networks. Think of a VPN solution as a tunnel between two networks. When you integrate a VPN solution, you actually connect to a VPN server in order to send and receive data and files over the Internet. This in turn encrypts all of your data and information, allowing you to become essentially anonymous, and making it harder to get hacked. Through a VPN server your files, visited websites, passwords, people you talk to online, usernames, and even your device's IP address (figuratively, your online fingerprint) will all be inaccessible to others trying to steal your sensitive information. Can you see the extreme benefit of using a VPN solution?
Why Your Business Needs VPN
As most businesses and corporations shift to online data storage with the cloud and remote server access, they need the utmost security to insure they won't get hacked and suffer data loss or corruption. With VPN solutions, companies are able to support their stay-at-home and mobile employees without any extra effort wasted on worrying about server hacks, or cleaning up the mess when one happens.
NetWorthy Systems can explain the technicalities on how VPN connections work, but for now, we'll let you in on how easy they are for companies to practically implement. For your business to achieve supreme Internet security, all you need is to download the VPN software on your mobile and stationary technology, create username and password information, and be sure to use it when you connect remotely to your office database.
Consider our example of you in the coffee shop from before. When you sit down with that delicious white chocolate peppermint mocha and want to access company credit card information on your laptop via the public Wi-Fi network, all you have to do is first make sure you are logged into your VPN client software. After you're logged in, you can reap the benefits of invisibility of your personal and company information as you comfortably make the coffee shop your office for the afternoon.
If you're not sure where to start looking for a VPN solution, look no further than NetWorthy Systems. We provide Beaumont small businesses with the benefits of online security through our VPN solution. For more details on how to ensure the security of your company files, give us a call today at 877-760-7310!