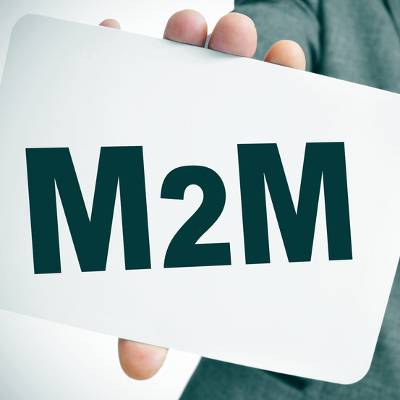 The Internet of Things is changing the face of web-connected devices as we know it. Some would argue that the world isn't ready for the IoT, but it's on its way nonetheless. But what really constitutes the Internet of Things? InfoWorld suggests that a lot of what the public sees as the Internet of Things shouldn't be classified as IoT devices. Therefore, we need a more substantial definition for this revolutionary phenomenon.
There are three primary categories of what the public deems to be IoT devices:
Machine-to-machine technology.
Smart systems.
Ad hoc Internet of Things.
Machine-to-Machine: Efficiency to the Max
We live in an information age, and machines have to communicate with each other in order to function properly. This is especially important for medical, industrial, and office-operational equipment. This is called machine-to-machine communication (M2M). This makes sharing easy between systems. Variables, like heart rate or temperatures, can be shared instantaneously if need be.
But should M2M technology be considered part of the Internet of Things? Arguably not. In terms of principle, M2M technology isn't changed by the IoT, but it has been made more affordable and readily available. According to Bernie Anger of General Electric, the spread of M2M technology can be attributed to several changes:
Cheaper Open Database Connectivity(ODBC): Having multiple devices connected to the same database is now cheaper than ever before, and even non-Windows devices can run ODBC User Agent now.
Cost-Effective Mass Scale Data Processing Technologies: Open source data processing technologies are effective for data collection on a budget. Companies were previously limited by the sheer cost of data collection, but that isn't the case anymore.
Client User Interfaces are Much-Improved: The inception of the coding language HTML5 has brought about significant changes in the way that the user interface of many devices is designed, making them easier and more efficient to navigate.
Smart Systems and Bluetooth
One other technology that's been around for a while, but not necessarily changed by the IoT, is what can be called a "smart system." These communication systems are generally used for diagnostics or repairs, such as oil rig engineers using iPads while in the field to communicate with home base via a satellite signal.
That seems a lot like Bluetooth technology, doesn't it? Bluetooth uses a device to communicate with another via a wireless connection, not unlike the above situation. Consumer-grade devices are basically just using this same technology (sort of like an IoT product) for new and improved purposes. It's as simple as innovation versus rebranding. Innovation is taking something old and using it for new purposes, which doesn't necessarily qualify as Internet of Things worthy.
The Internet of Things is Simply Complicated
One of the most important characteristics of the Internet of Things is that it's sporadic and prone to change. It's volatile and chaotic in its very nature. All of these ad hoc Internet of Things devices are designed for one function, and when so many different devices are involved, the situation quickly grows messy and complicated. While some of this technology has the capabilities to communicate with other systems, some don't. The chief difference between these devices and older ones is that these devices are connected in a different manner.
The main idea behind the Internet of Things, for most companies, is that they want to create an environment where their new technology can thrive, and they want to control all of these devices from one central location. One example of this is Google Chromecast. Most major technology companies want to be at the head of the pack for the Internet of Things era.
So, if none of these devices fall under the category of "Internet of Things," what does that mean for this new phenomenon? Basically, the IoT is a mismatched group of technologies being used for new and improved things, given a title which doesn't really apply to them. If your business is looking to succeed in this new era of mobile technology, remember the differences between these three groups of devices, and you'll surely be able to find your own definition for the Internet of Things. What are your thoughts on these new tech trends? Let us know in the comments.